Tips for Talking to News Media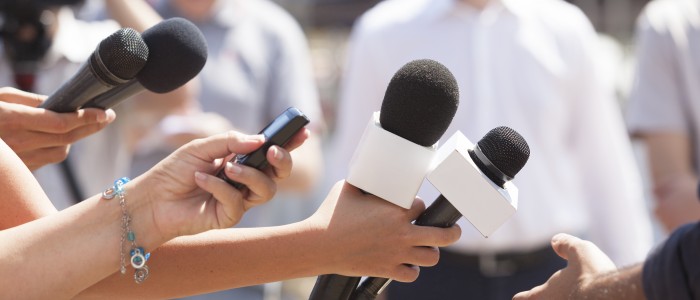 Part of my role in church communications has been to manage media relations. My "baptism by fire" learning experience came in October of 1999. I was serving in Orlando, Florida at the time, and pro golfer, Payne Stewart and his family were regular attenders of our church. You may remember the story. . .a lone Learjet was flying north with no response to air traffic controllers' attempts to contact the pilots. A fighter jet was sent to intercept and made visual contact, only to find the windows fogged over with no signs of movement inside. Soon the chartered jet would run out of fuel and crash in a field in South Dakota, a thousand miles from its Dallas destination.
When I first got the call that Payne Stewart's plane had crashed, I was ironically at the Portofino Bay hotel at Universal Orlando shooting a follow-up video package for a fundraiser our church's crisis pregnancy center had recently held there. Payne Stewart was the honoree for that event, and I had been the emcee just ten days earlier. I had not yet gotten back to the church before the media calls began coming in. 
The next five days are a blur. One thing I know for sure. . .it was one of the most draining weeks of my life. There were contacts from dozens of media outlets and too many interviews to count. The week culminated with the funeral at our church for which I worked to accommodate about 70 media outlets, including some 30 satellite trucks and hundreds of journalists. Our church media team provided the television production; we fed the signal out to the media trucks in the parking lot. The funeral was carried live on all of the local Orlando stations plus nationally on CNN, ESPN, and the Golf Channel.
I certainly don't mean to take undue advantage of the tremendous loss experienced by the Stewart family and the families of the other 5 people on board the plane that terrible day; but that week of events was indeed my premier lesson in media management.
Fortunately, this tragedy was not a controversial topic, but we're often called on as church communicators to speak to cultural issues that are very controversial. It may be difficult to know what to say, how to say it, or whether to say anything at all. A carefully developed and practiced approach to interacting with the media is necessary to avoid being misrepresented.
Here are a few tips from my own experience:
Predetermine 2 or 3 points you want to make.
Before going on camera or going on record, you should know and be able to clearly state your church's position on the subject at hand. Have two or three concise statements ready to make in two or three different ways. If the church has already prepared a written statement on the issue, provide a copy to the reporter. If not, work with your leaders to determine if a written statement is in order. In many cases, print media will be satisfied with having a copy of the written statement.
Consider having a written statement prepared.
Video-based and audio-based media will want an on-camera or recorded interview, so be prepared to make the points in the statement clearly and articulately. In most cases, the interviewer's questions do not appear in the final package; often they're only asking questions to get you to talk. Most any question the reporter asks can be redirected to your talking points.
Don't assume the media is out to get you.
If you feel defensive, you'll likely come across that way. Despite our predisposition to mistrust the media, I've found local reporters to be very gracious and respectful. I've never gotten the sense that they had an agenda, much less that they were trying to trip me up. They just want to get enough good sound bites or quotes to make their story work. When they put their package together or write their story, they're not looking for that one statement to take out of context to make you look bad. Although that can happen, I don't believe it's intentional in most cases.
Now, this is not to say we shouldn't proceed without caution. Anything you say can be misunderstood, which is why it's important to have your thoughts and your statements clearly established before you begin the interview.
Avoid interview pitfalls.
Avoid the urge to say "no comment." This implies avoidance of the subject or an intent to hide something. If there's a question you don't want to answer directly, again, simply restate your talking points.
Avoid "yes" or "no" answers. Use the question to once again re-frame the message.
Don't provide facts or statistics you're not certain about. If you know of published material on the subject, direct the reporter to that information.
Don't try to answer hypothetical questions. In your answer, return to your general position.
Be brief and succinct. Out-of-context sound bites or quotes are usually the result of  a rambling comment. Put a quick period on the end of your statements, avoiding the urge to say, "and. . ." or "so. . . ." which can drag out your statements unnecessarily.
Above all, be pleasant and positive.
While this list is not all-inclusive, hopefully it provides some perspective on participating in a media interview. In our changing cultural climate, the church is going to be scrutinized more than ever for our biblical convictions. We must stand on those convictions as we speak to the issues and we must do so in a way that is Christ-like.
Above all, be pleasant and positive, no matter the subject. In every situation, we're witnesses for Jesus. We never know how the Lord may use us in these situations to be an influence for the cause of Christ.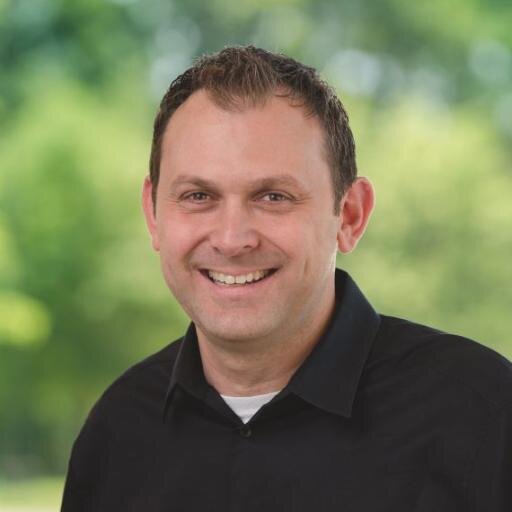 Get Posts Delivered to Your Inbox
Join my mailing list to receive all my blog posts in your inbox and other special subscriber-only content.